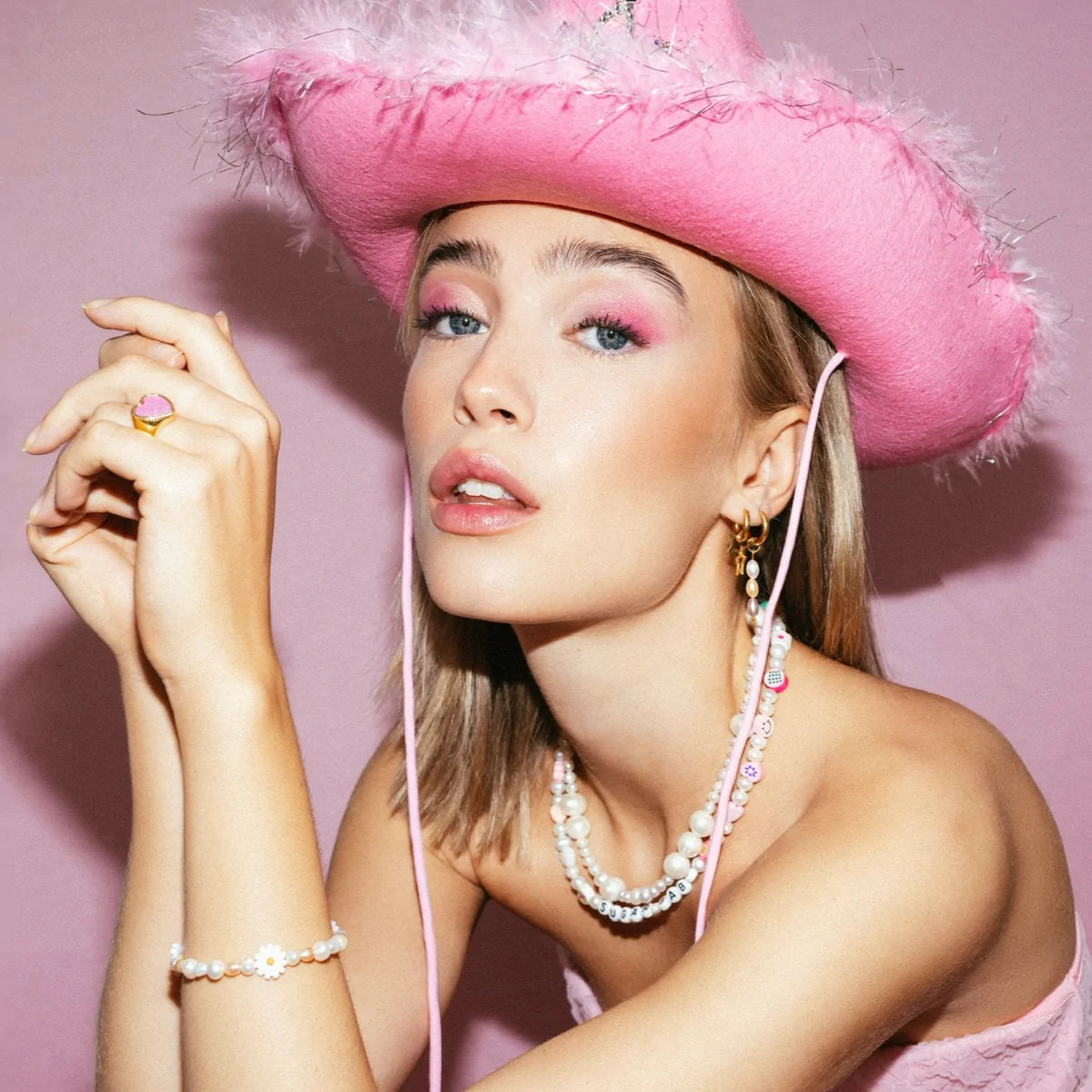 our goal
We are a dutch brand that focusses on jewelry and hair accessories. LORI-LORI is founded in 2021 with the goal of making you look effortlessly cool, everyday, whoever you are and whatever your style is. Combining classic materials with playfulness design, providing you timeless pieces and bold, colourful pieces. These are not your grandmother's pearls for sure.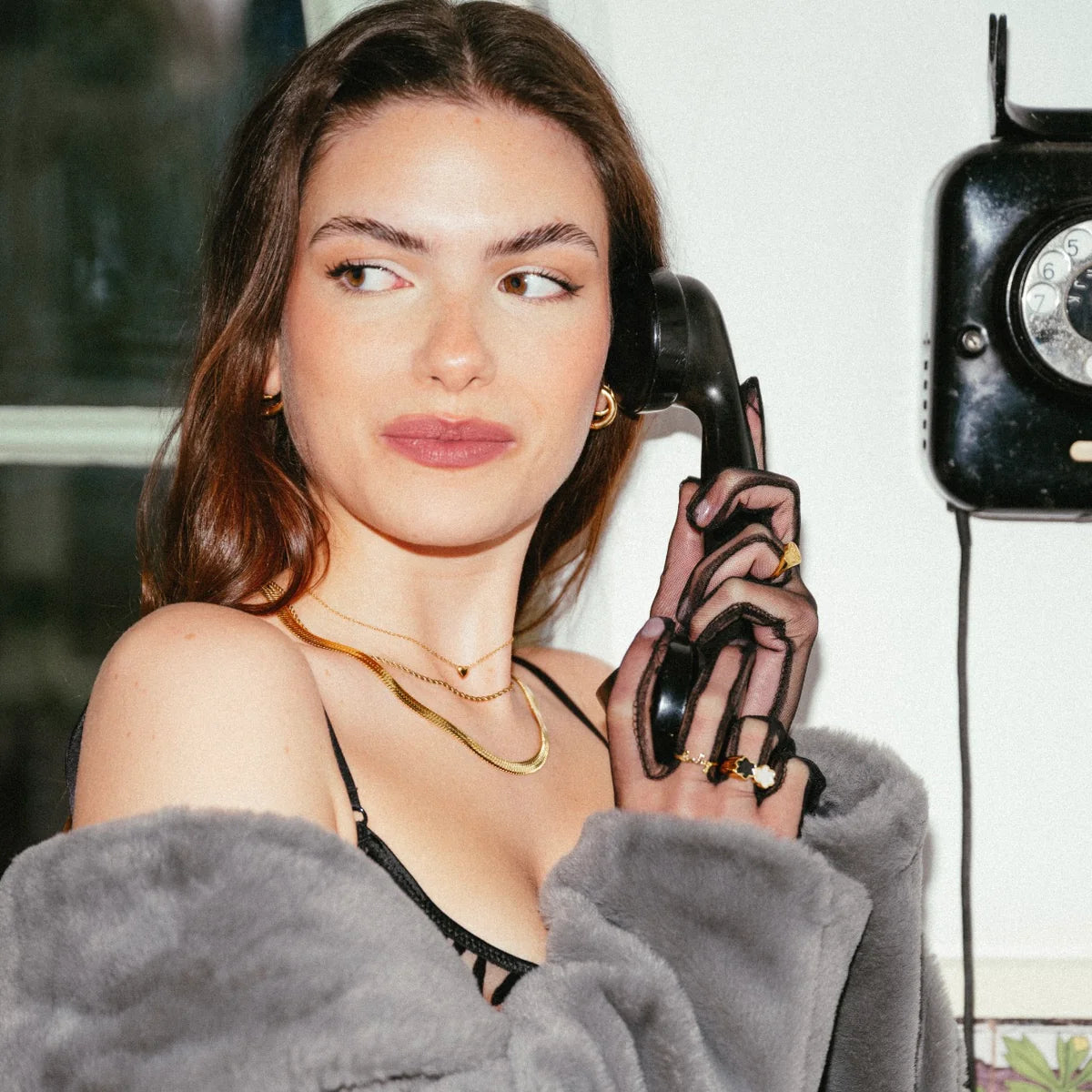 founded by
The brand is founded by Loris who has always had a huge passion for design and jewelry. She dropped out of law school, did a 180 and pursued her dreams of starting her own brand. That marks the beginning of an amazing journey called LORI-LORI. 
'Born in 2002, I graduated highschool in 2020 and attended law-school shortly after I graduated. After a few months, I quit to pursue my dreams. I founded LORI-LORI the brand in 2021 to share my creative work and vision with others. I believe that everything that is done by heart is done well.'
affordable quality
We believe that high quality jewelry, real pearls and waterproof jewelry should not be reserved for a few. That's why we sell directly to our customers, cutting out costs and pass on the savings to you. This way we can ditch the 10 time mark-ups and can make high quality products and materials affordable. LORI-LORI is made for everyone, whoever you are and whatever your style is.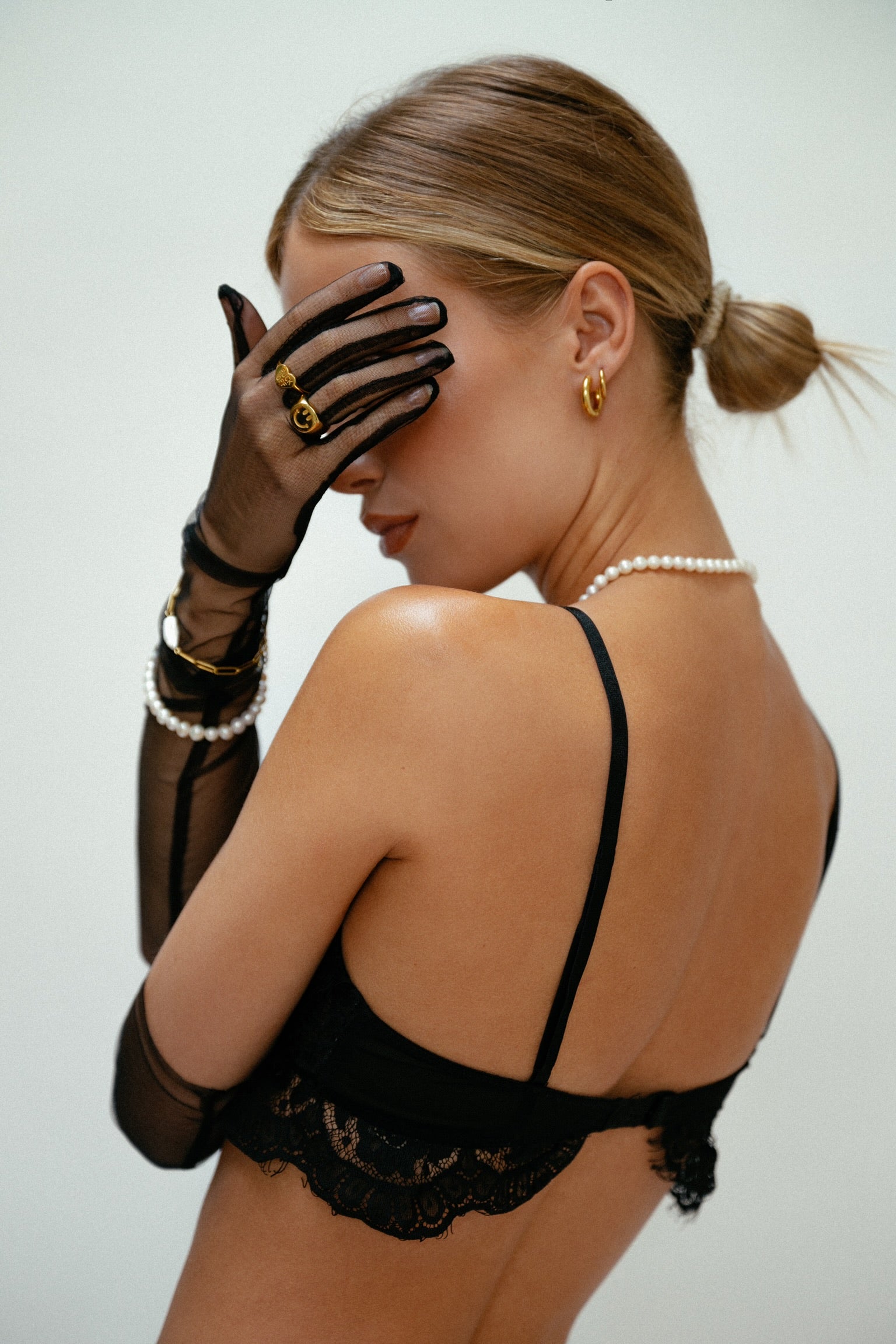 sustainability
At LORI-LORI, we're constantly challenging ourselves to do better with regards to sustainability initiatives. As a small business, there are many economical barriers to being fully sustainable. We are proud of how far we have come and are excited to continue improving our efforts as we grow. 
Our waterproof jewelry is made from stainless steel. This is a very durable material that will last for years. Stainless steel is also a very sustainable material when it comes to jewelry. It is in fact 100% recyclable. Good for you and good for our beautiful planet Mother Earth.
Our claw clips are made from cellulose acetate. Its a plant-based product derived from wood pulp and cotton. Acetate is a very strong material and therefore very durable. It is a bit stretchy and can be bent further than the traditional plastics, which makes it more resistant to breaking. Cellulose acetate is also considered biodegradable. 
At LORI we are convinced that beautiful packaging should not harm the environment. That's why we decided to eliminate plastic from our packaging.
All orders shipped within the European Union are climate compensated.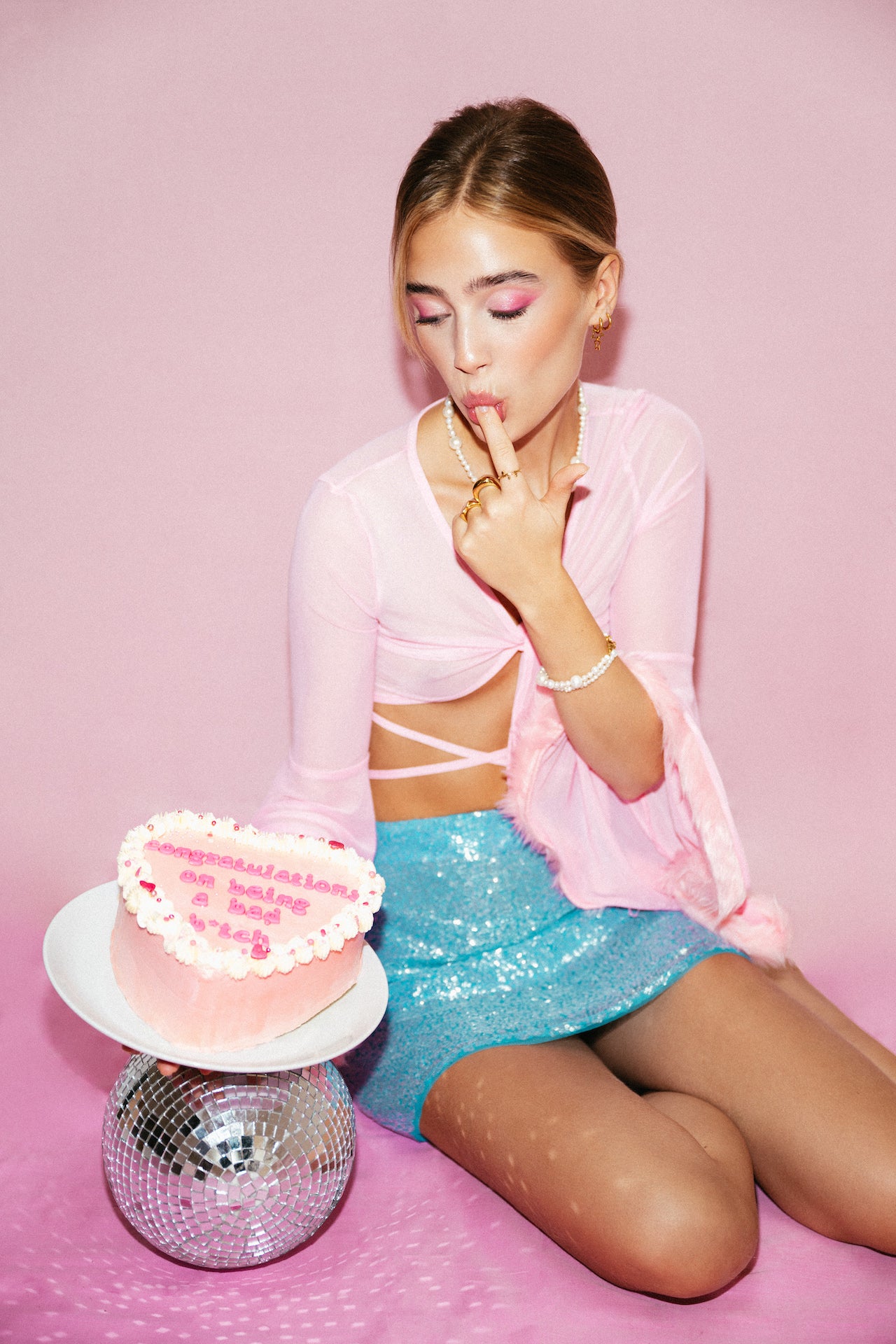 With love
We believe that everything that's done by heart, is done well. When our founder quit law school to pursue her dreams of having her own jewelry brand, she wanted to be able to share her creative vision with others. Which later translated itself into LORI-LORI. Loris wanted to create a jewelry brand where everyone feels welcomed and comfortable.
Throughout the years we've built a community that feels like family. Making and designing jewelry that is worn around the world, still feels unreal to us. You've inspired us throughout the process and you still do. Our goal is to create products that you feel good in, from head to toe, on the inside and outside. The kind responses we've received over the past years by following us, chatting with us, talking to us and tagging us, warms our heart every single day - and we're hoping our jewelry makes you feel warm and loved too. Every piece is made with lots of love, just for you, to accompany you all day and to feel confident in. 
What makes the difference
At LORI-LORI we put you first. We listened to you since the beginning and won't ever stop doing so. We design jewelry with our community regularly and value your opinion and creativity like no other. Creating jewelry that's unique to you and suitable for everyone is our main goal.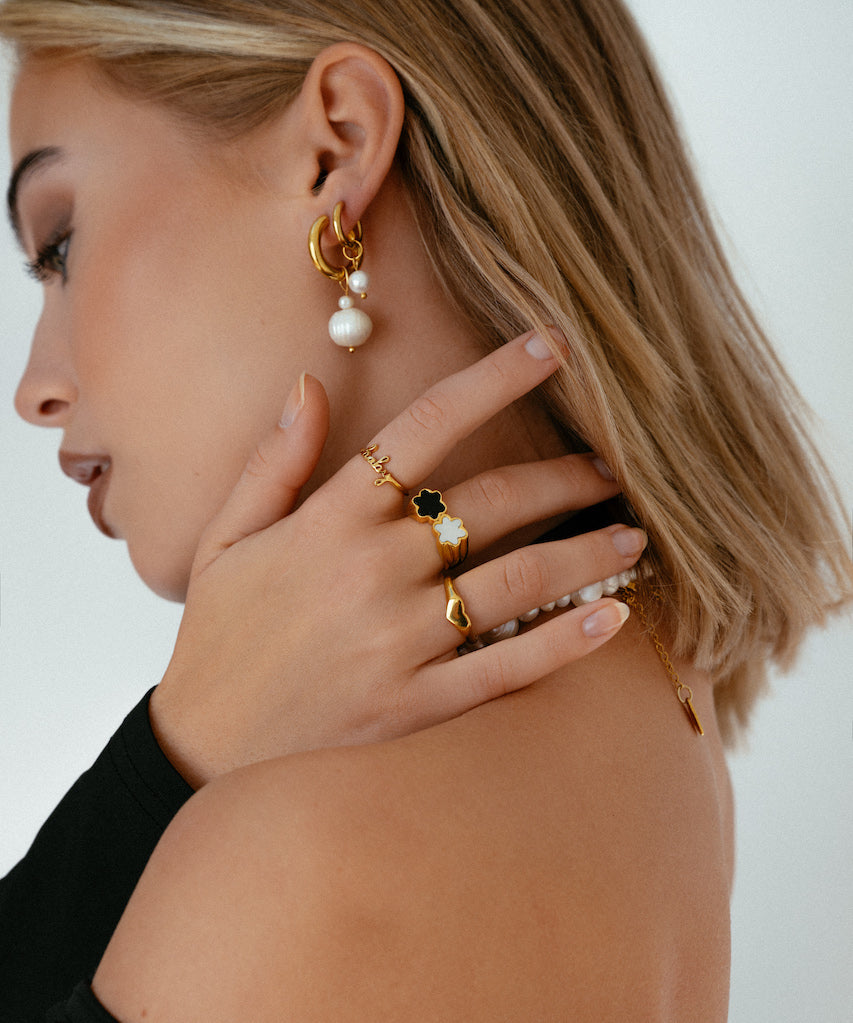 The quality
We believe that high quality jewelry shouldn't only be accessible to an elite few. At LORI-LORI we understand that not everyone can afford real gold, but we also understand that you don't want to walk around with rusting jewelry that turns your skin green. Therefore, we only use high-quality 18k gold-plated jewelry. The items are plated with a special technique, called Physical Vapor Deposition. PVD coatings are resistant to sweat and water, which makes it way more durable than the traditional gold-plating.
Pearl items are made using cultured freshwater pearls. Cultured freshwater pearls are real pearls and are farmed and created using freshwater mussels. Pearls form when an irritant, such as a sand grain, is inserted into the mussel. Layers of nacre will form over this irritant, resulting in forming a freshwater pearl. 
Because of the nature of the product, no pearl will ever look the exact same. They're all unique - just like we all are.
hair accessoires
''Claw clips have become essentials in our daily routine, you know. Going to the gym? I'll grab a clip. Taking a shower without washing my hair? I'll grab a clip. Having a selfcare evening? I'll grab a clip too.''- is what our founder answers when asked why she thinks it was a real must to expand LORI's assortment with claw clips.''The clips I used to use had a lot of flaws and I remember thinking 'this can be done better'.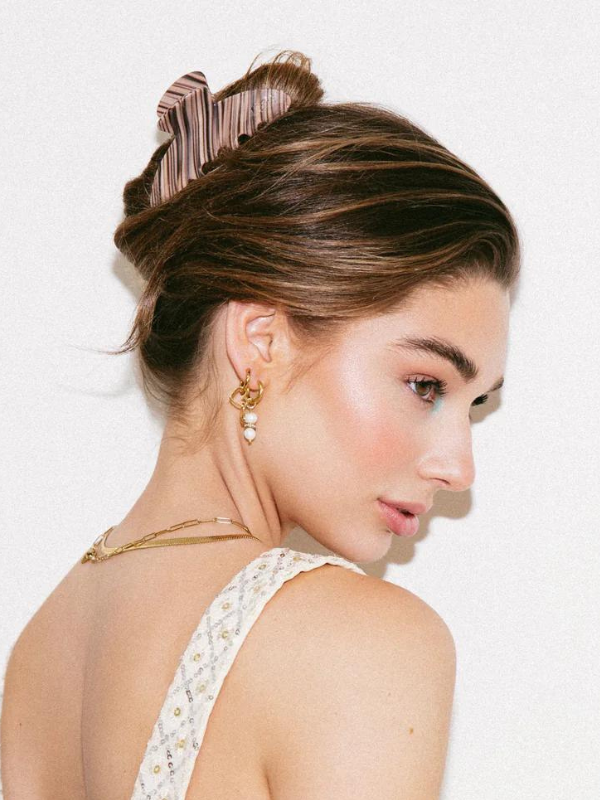 the quality
I just needed a clip that wouldn't break the teeth every time it slips out of my hand, a clip that doesn't get my hair stuck in the spring, a clip that makes sure I don't have to redo my hair every 10 minutes and it would be really, really great if there'd be a sustainable alternative to the hard plastics.'' - she continues to explain. And that's exactly how the LORI claw clips turned out: ''Because of the extra strong spring and the teeth that are being very close together, it will keep you hair up all day. When working out in the gym, I never have to redo my clip. I'll use the classic twist on my hair, pop in a clip, and I don't have to worry about my hair.''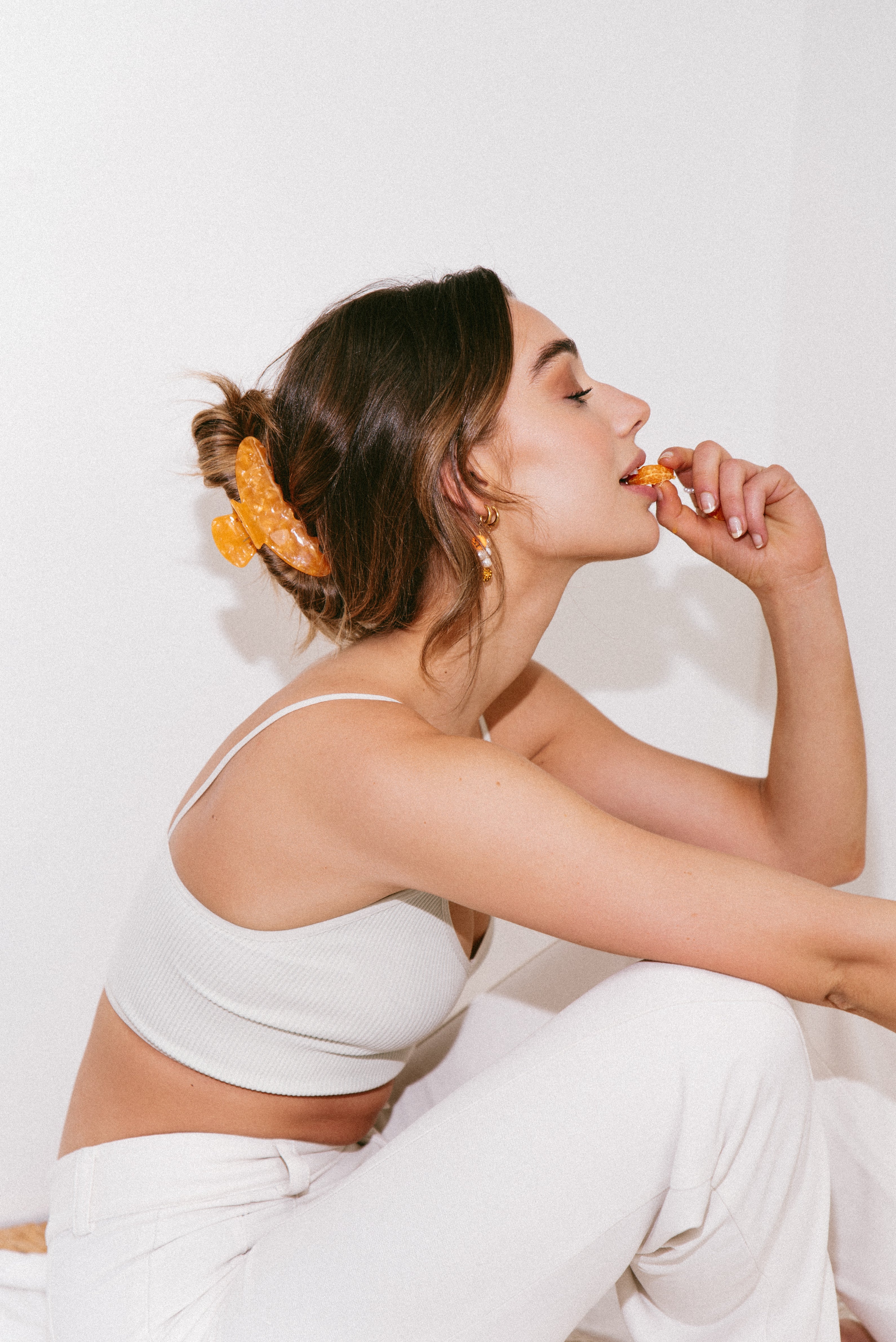 an outfit for your hair
Going out all stylish with your nice blazer suit, amazing shoes and the cutest bag - and then there's the boring hairtie. Either in your hair or around your wrist. At LORI-LORI we don't believe in hair accessories, we believe in outfits for your hair. Our claws are designed to complete your outfits and to make you feel stylish, from head to toe. We made sure to have enough colours for you to match your style, whoever you are and whatever your style is.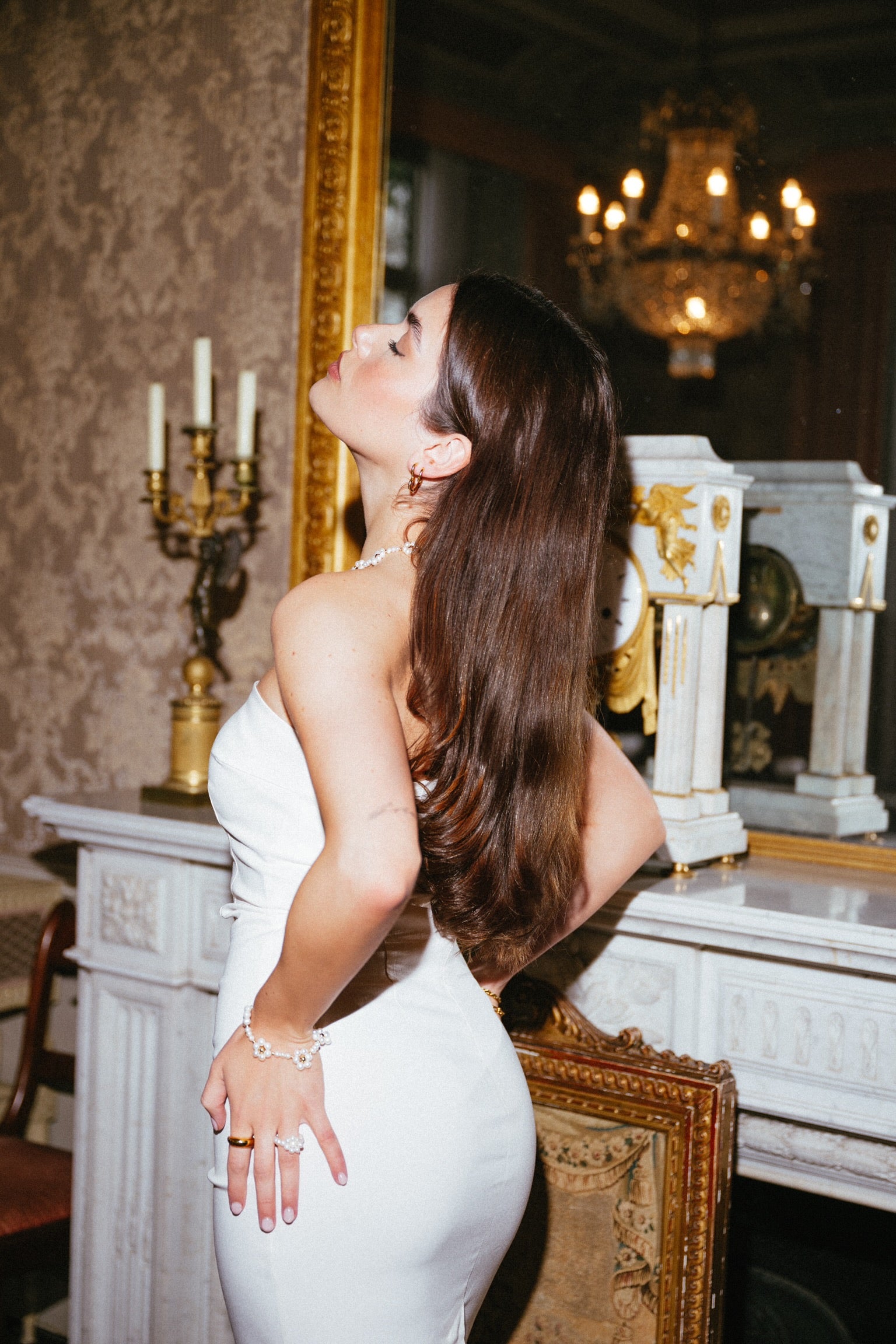 An Essential for Self- and Haircare 
We believe haircare is an essential - because who has time for bad hairdays anyways - and that haircare goes further than just the products you're using and the vitamins you eat. Wearing our acetate claws or mulberry silk scrunchies prevent breakage, unlike the usual hairties or plastic claws that will have your hair stuck in the spring every second of the day. You'll have no pull when wearing your hair's new outfit, so no headaches and no extra hairloss. 
We're happy to keep your hair up, comfortably and stylish, all day long. You deserve to look and feel good from head to toe.